Ronald Watanabe, O.D.
Ronald Watanabe, O.D. received his Doctor of Optometry from the Southern California College of Optometry. He earned his Bachelor of Science in Biology from the University of California, Los Angeles.
Specializing in contact lenses and myopia management, vision has always fascinated Dr. Watanabe, especially when he was a nearsighted teenager. He wanted to become a healthcare professional and felt optometry was a good career choice.
As Dr. Watanabe went through optometry school, he was drawn to medical contact lens fitting as a unique and impactful way to restore vision to people with eye diseases that took their visual worlds away. Optometry has been very rewarding to Dr. Watanabe, and he feels that he has contributed to many people's lives in a positive way.
When he is not treating patients, Dr. Watanabe enjoys the outdoors, golf, cooking, and spending time with his family.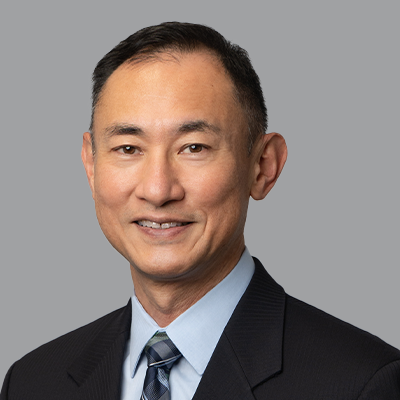 ---
Book now with
Ronald Watanabe, O.D.